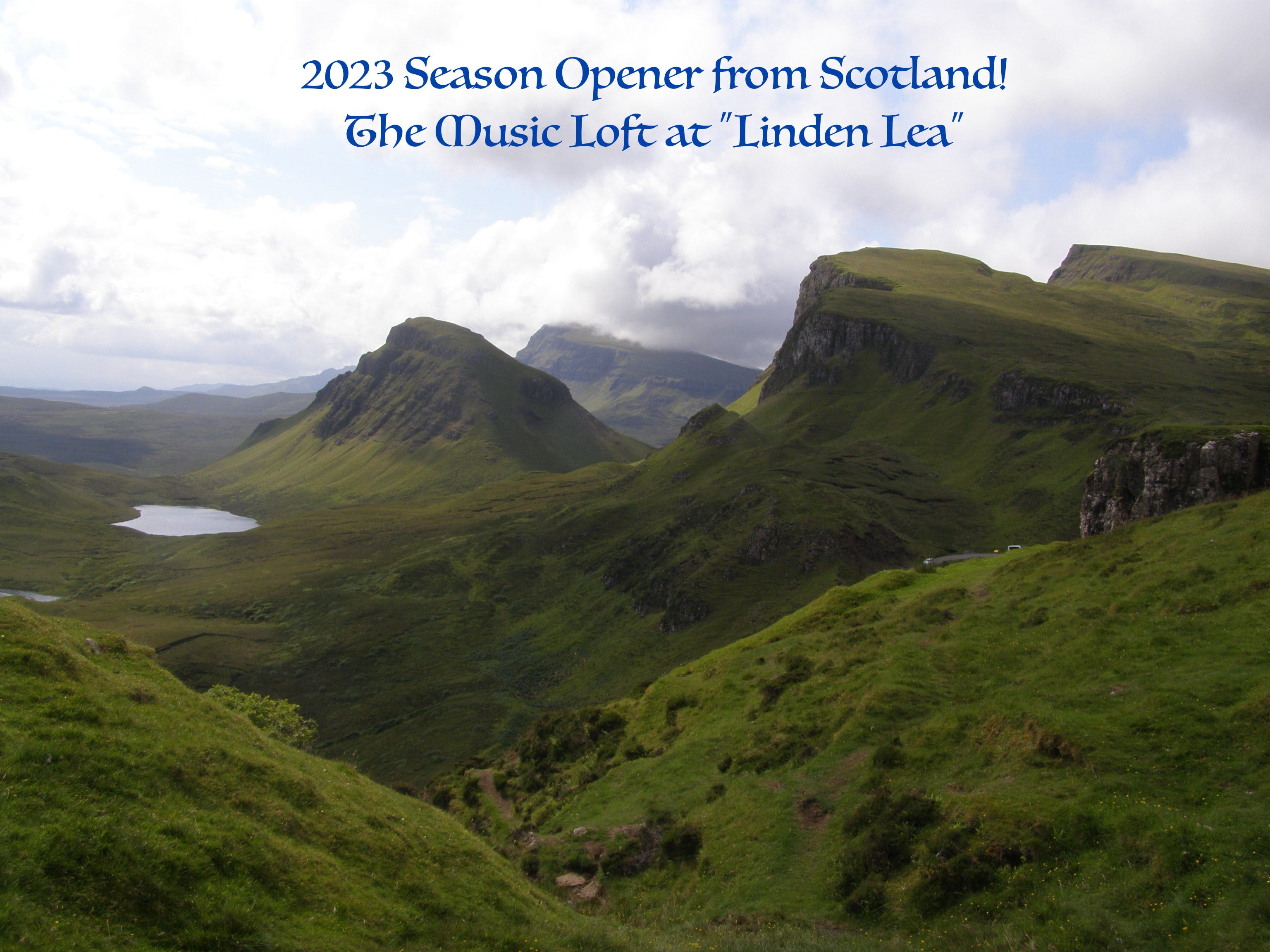 Friday, May 12th at 7pm:
Scottish Traditional Music Hall of Famer and
founding member of Scotland's famous Battlefield Band
delights audiences the world over with the very best in modern and traditional Scottish song and music. From his interpretation of the songs of Robert Burns to his modern compositions, Alan's songs are noted for their strong storytelling element whilst being firmly grounded in Scots history and tradition. He's been described as "a master storyteller in song." For lovers of Scottish music, this is an evening not to be missed!
To reserve your seats, or if you have any other questions, please email us directly at