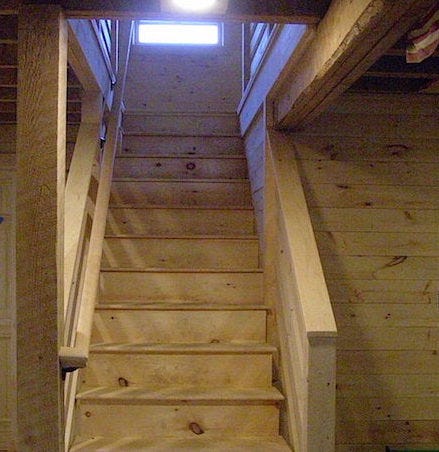 The Music Loft at Linden Lea
is a small private house concert venue located up one flight of stairs to the second floor of the newly renovated barn. The space is climate controlled by a powerful Fujitsu brand wall-mounted heat pump, so it's comfortable both in the summer and in the cooler months. A waterless toilet and camp sink are available in the barn. There is off-road parking in the mown pasture adjacent the barn. There is limited lighting in the field, so please be sure to bring a flashlight and to wear sensible shoes to get to and from your vehicle! The Music Loft has excellent acoustics and offers a comfortable and intimate performance space for enjoying great Celtic and traditional music without the need for amplification.

Please contact lindenleapownal[at]gmail.com for directions, more info and to reserve seats.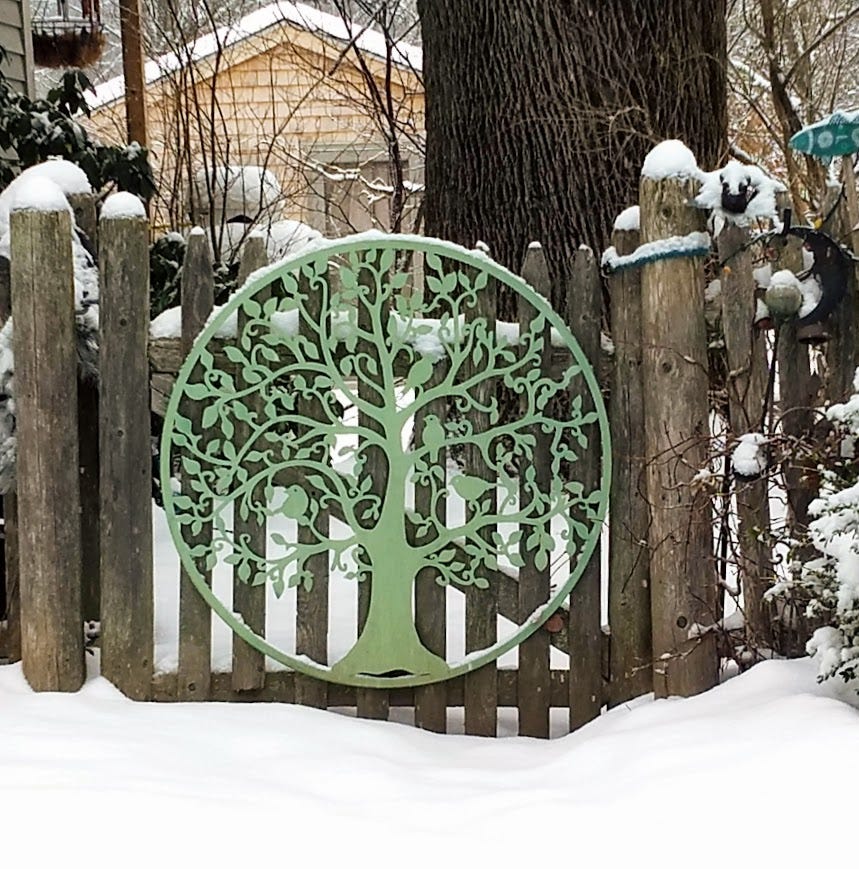 Why "Linden Lea"?
A lot of people ask why this farm is called "Linden Lea." It is named after a lovely song based on a poem by the Victorian Dorset writer William Barnes in praise of the bucolic pleasures of rural life. The Edwardian English composer Ralph Vaughan-Williams poem subsequently set Barnes's poem to music, and the resulting song became one of the composer's most beloved works. Like the farm in the song, this "Linden Lea" has "flow'ry gladed" woodlands, a babbling brook, plenty of birds whistling over head, several apple trees which "do lean down low", and even a fair number of linden trees.
Linden Lea - A Dorset Song
Within the woodlands, flow'ry gladed,
By the oak trees' mossy moot,
The shining grass blades, timber-shaded,
Now do quiver underfoot;
And birds do whistle overhead,
An water's bubbling in its bed;
And there for me the apple tree
Do lean down low in Linden Lea.

When leaves, that lately were a-springing,
Now do fade with the copse,
And painted birds do hush their singing,
Up upon the timber tops;
And brown-leaved fruit's a-turning red,
In cloudless sunshine overhead,
With fruit for me, the apple tree
Do lean down low in Linden Lea.

Let other folk make money faster
In the air of dark-room'd towns.
I don't dread a peevish master,
Tho' no man may heed my frowns.
I be free to go abroad,
Or take again my homeward road,
To where for me the apple tree
Do lean down low in Linden Lea.